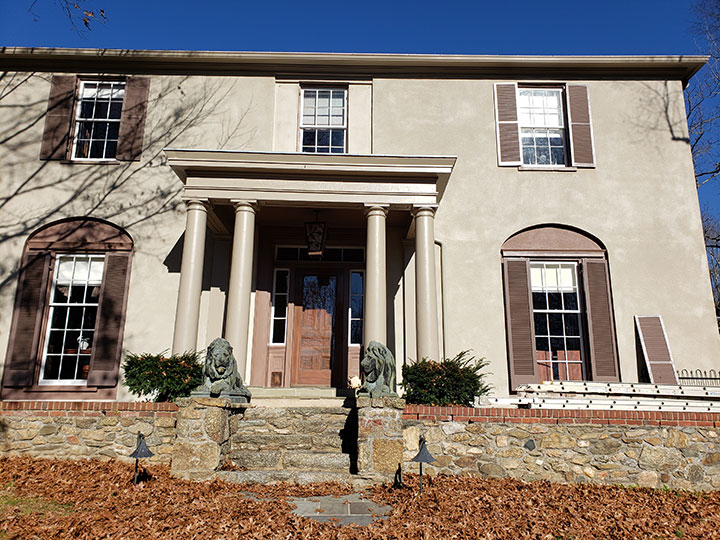 The Dell project consists of three separate painting and repair projects. The original house, a 300-year-old log cabin and an additional log cabin.
The main house (circa 1841) has been in need of a paint job for over 40 years. As a result of the neglect and water damage, wood rot and peeling paint issues are extensive.  Carpenter bee and termite damage is pervasive throughout the project.
I have used three different types of epoxies and fillers to restore any soft or damaged wood. Missing wood was replaced with new custom-made pieces.
Once all of the exterior windows, shutters and trim has been repaired, it is then cleaned thoroughly. Finally, two coats of finish with mildicide and insecticide added to the paint are applied.
The log cabin restoration is an ongoing process where the chinking and wood rot are being replaced.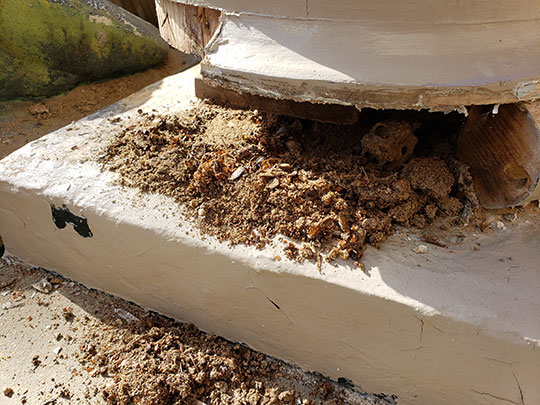 Termite damage to the columns.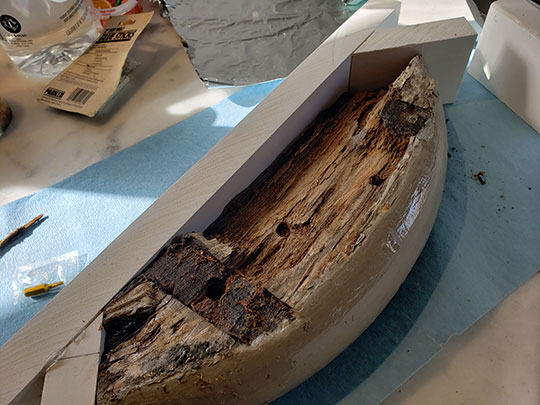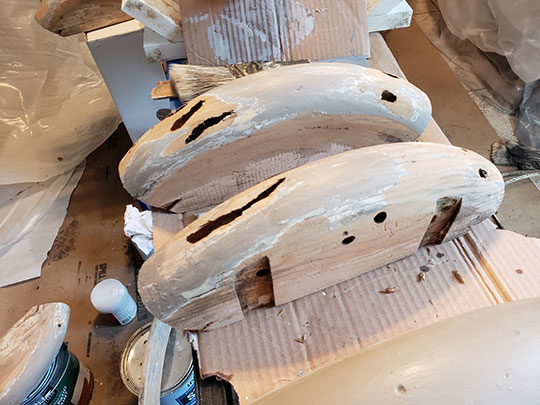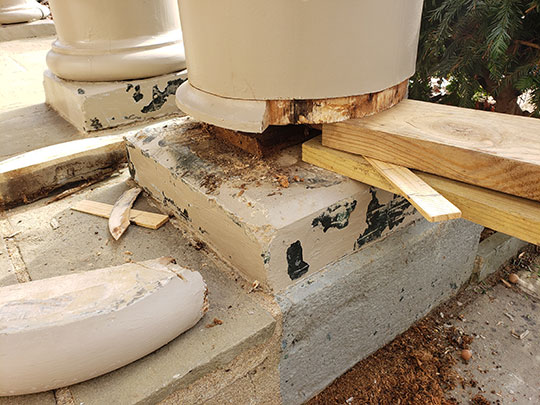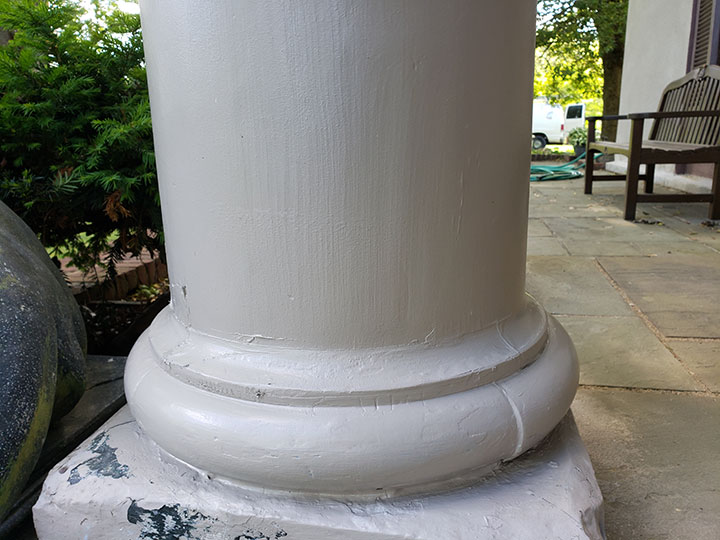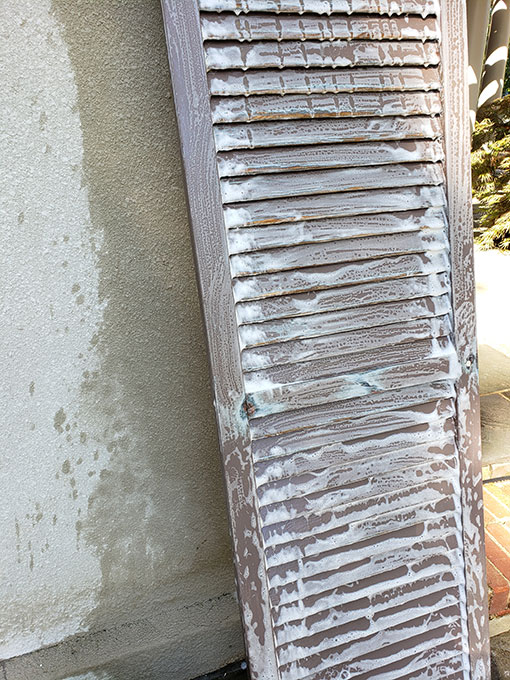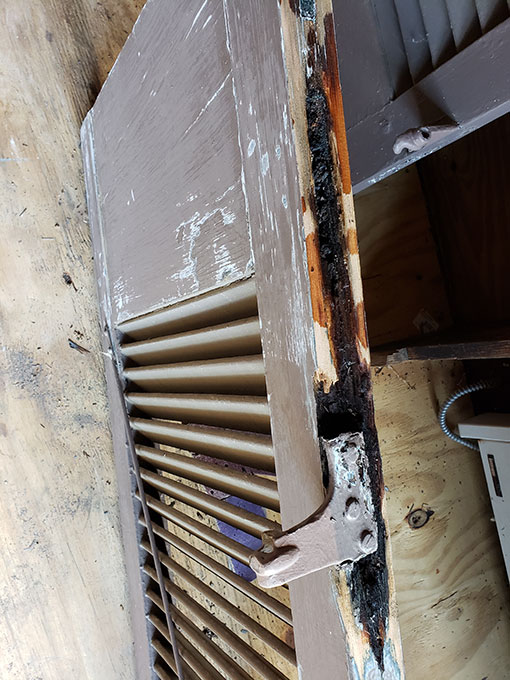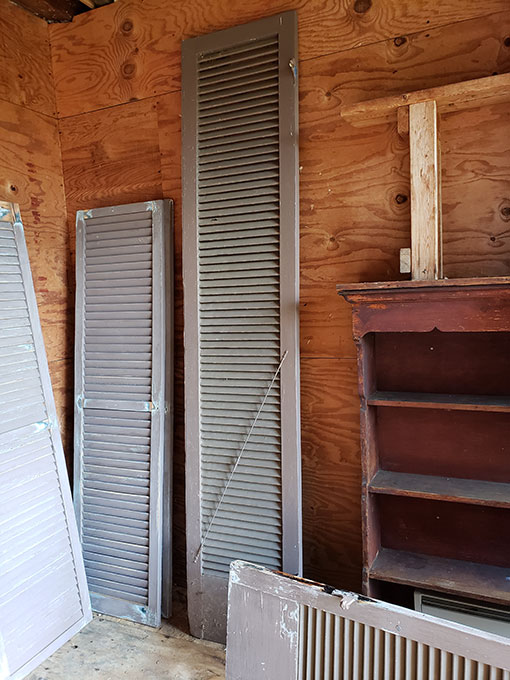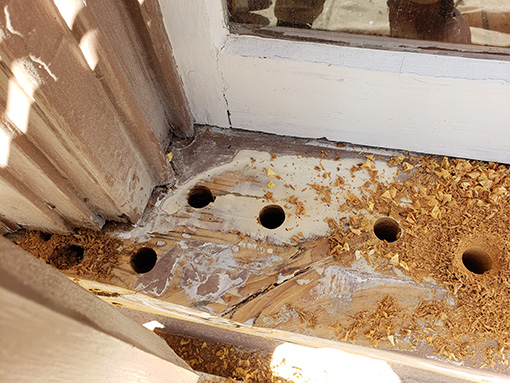 Window rot repairs with epoxy.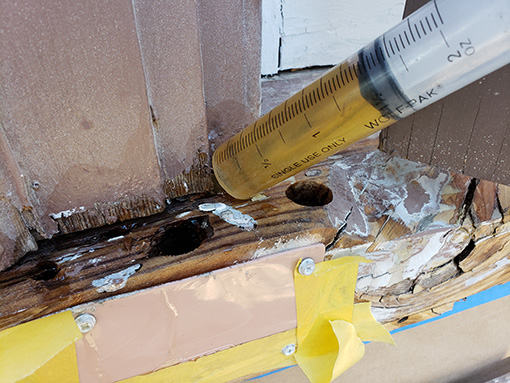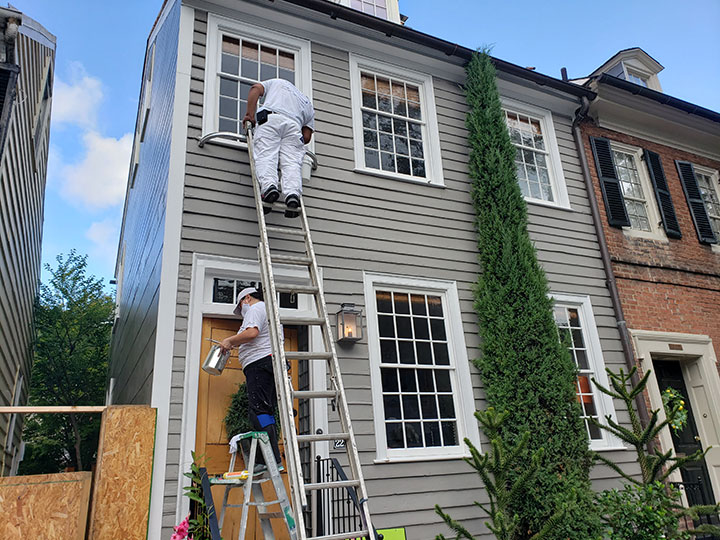 This Old Town Alexandria row house incorporates my interior, exterior and cabinet paint skills all in one project.
The interior paint specked out by the architect is high gloss oil on all ceilings walls and trim throughout all three levels. The finish is a combination of 10 coats of oil paint with sanding in between each coat. The purpose of the finish is to leave the appearance of fine paint finishes reminiscent of Mount Vernon or Thomas Jefferson's Monticello.
The kitchen cabinets are hand brushed with European oil paint. Sanding between coats makes the ruby red cabinet paint shimmer.
The interior exterior and kitchen cabinets are featured in Renovation Style magazine as well as Capital File magazine.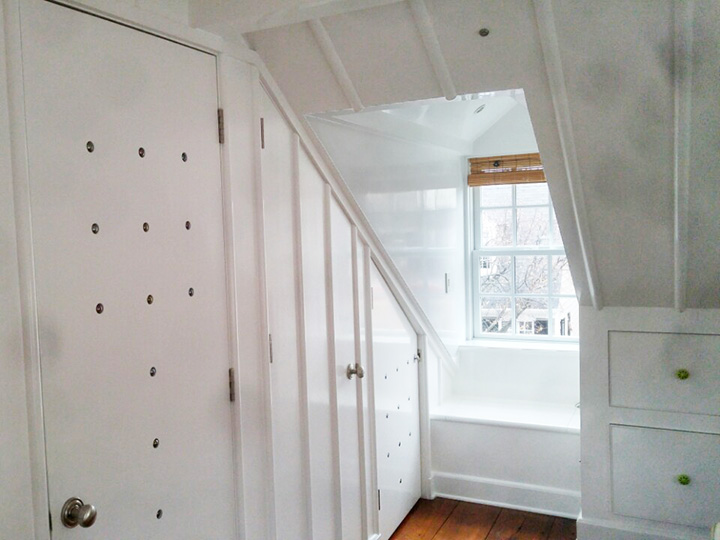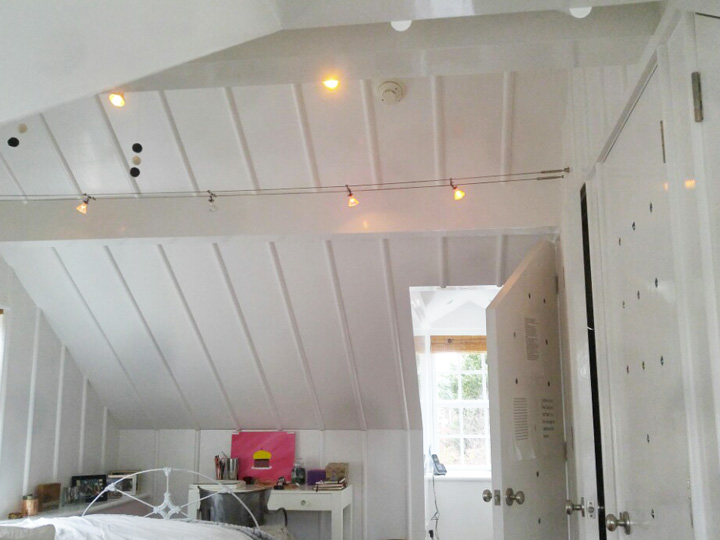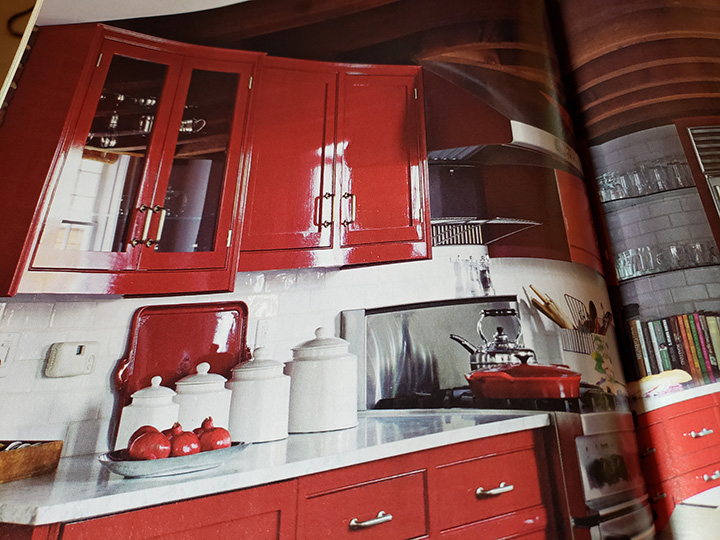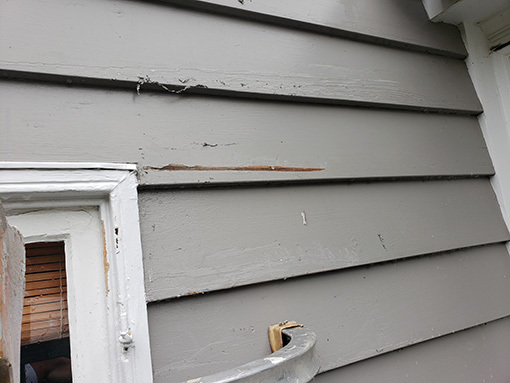 Any damaged areas are scraped down washed and then primed.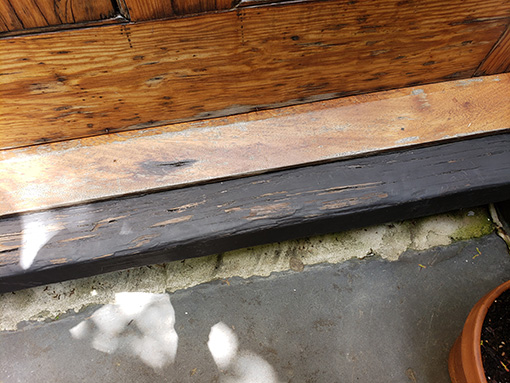 This is the water damaged thresholds before the restoration.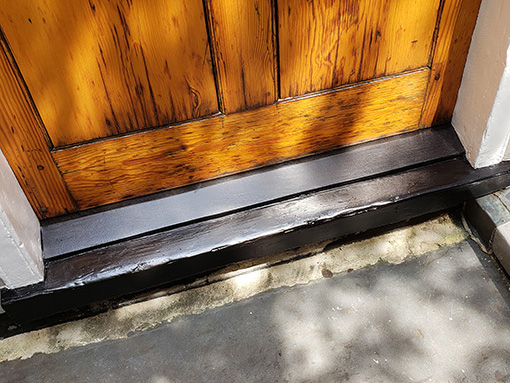 Four coats of oil varnish or apply to the doors with sanding in between coats. Giving it a rich hue. Multiple coats of black oil paint were applied to the threshold and and sanded it between coats.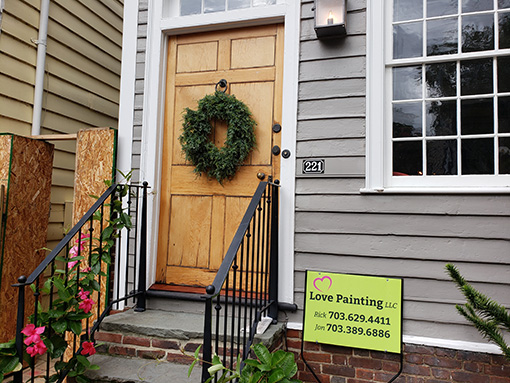 The finished door restoration.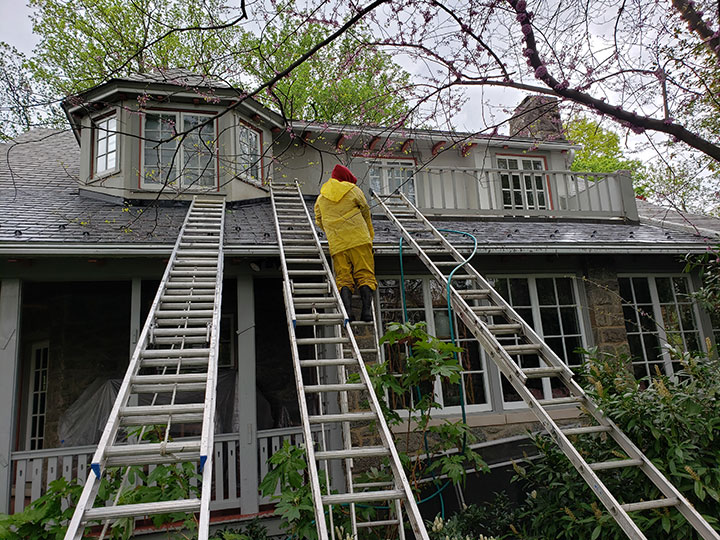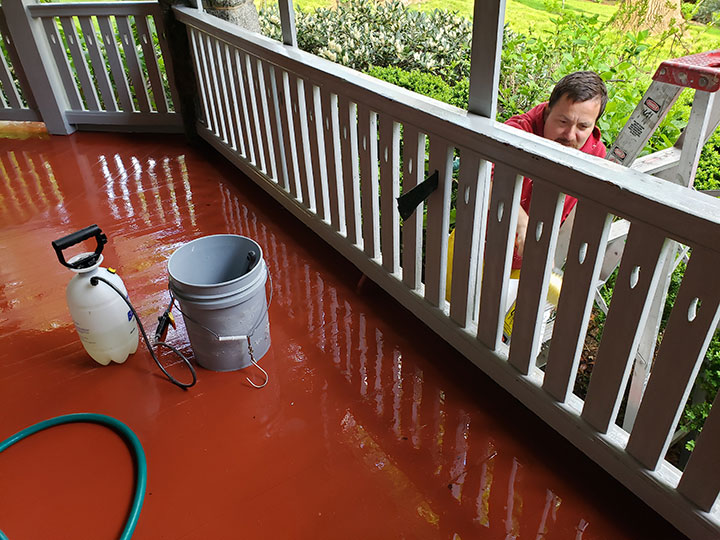 Washing is the most important part of any painting and restoration project.
Although I own several professional pressure washers, I prefer to hand wash most of my projects. Removing black mold, tree pollen and road dirt is all done before any painting takes place on your project.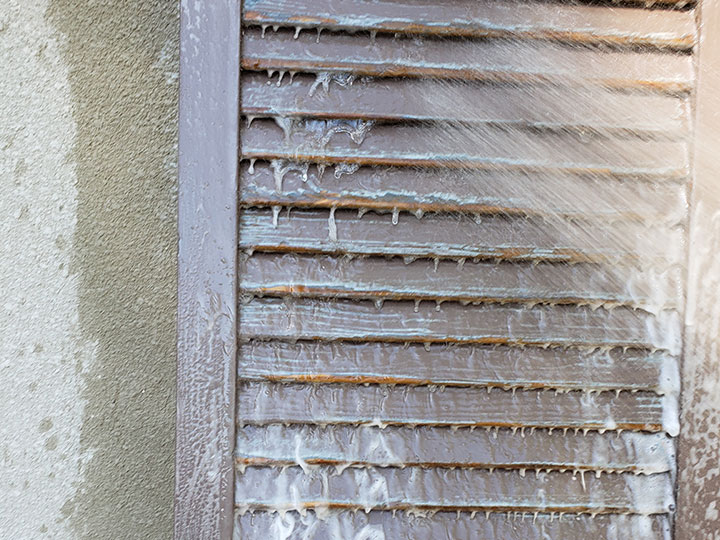 Shutters are thouroughly cleaned before repairing and painting.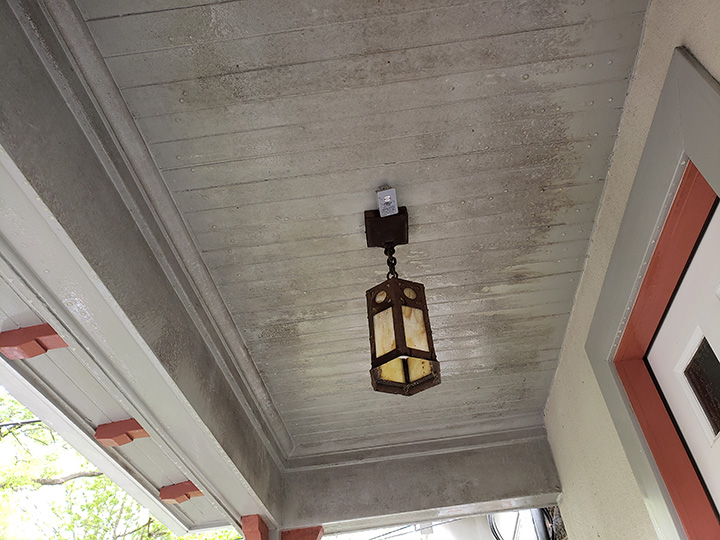 Black mold on the ceiling of a porch.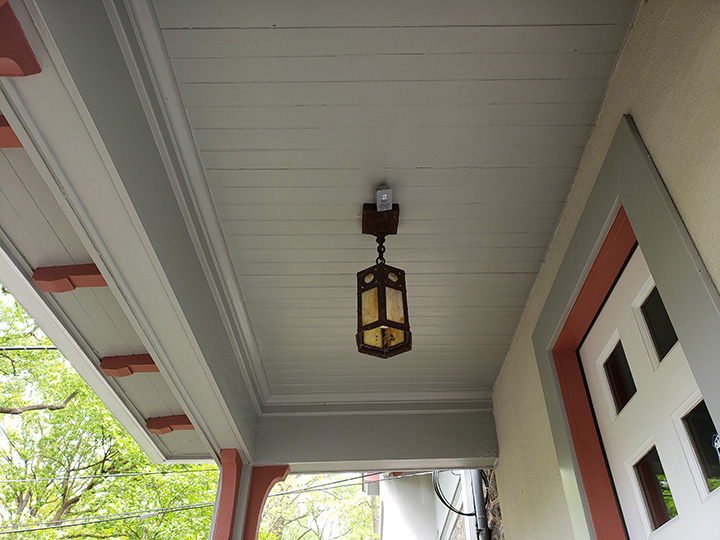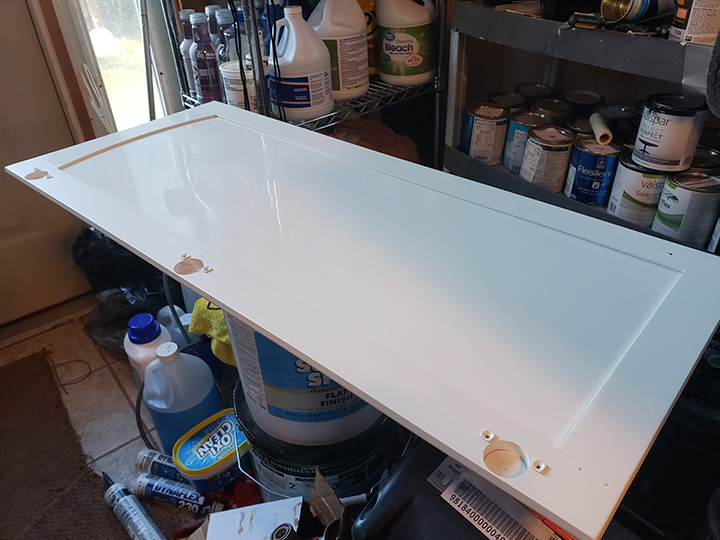 I have been refinishing and repainting kitchen cabinets for over 20 years. I started out repainting cabinets with oil and lacquer paint products and a progressed to the waterborne acrylics.
I take all of the kitchen cabinets and doors off and number them and take them to my shop to be refinished and then bring them back and reinstall them on site.
One of my kitchen cabinet projects was featured in renovation style magazine.
I look forward to discussing your project!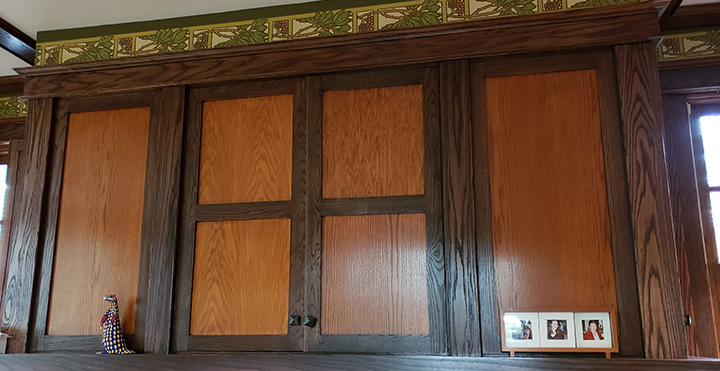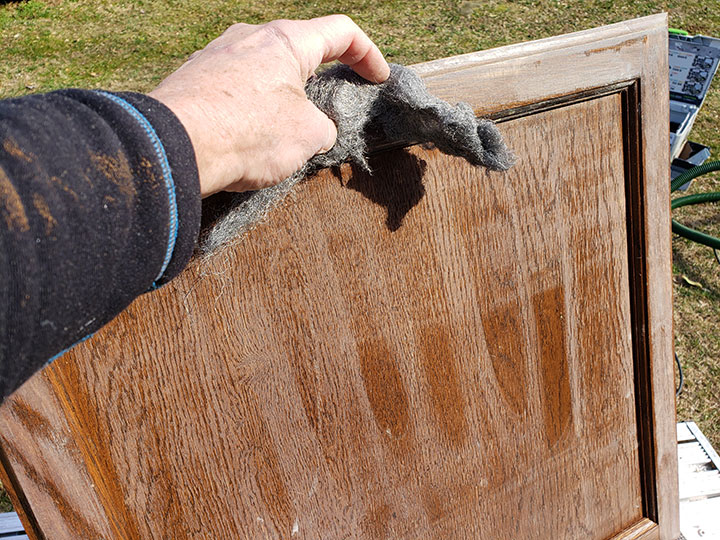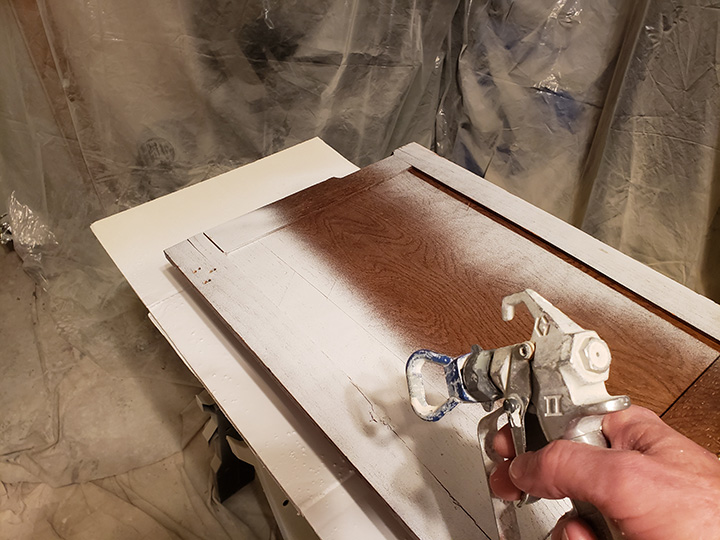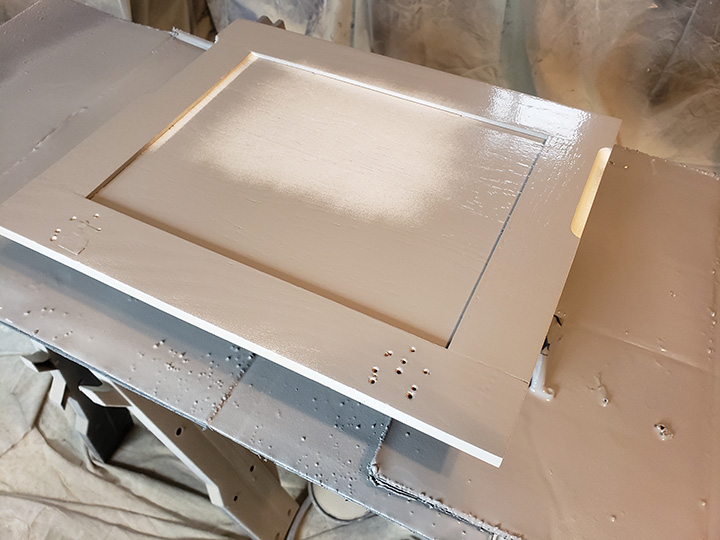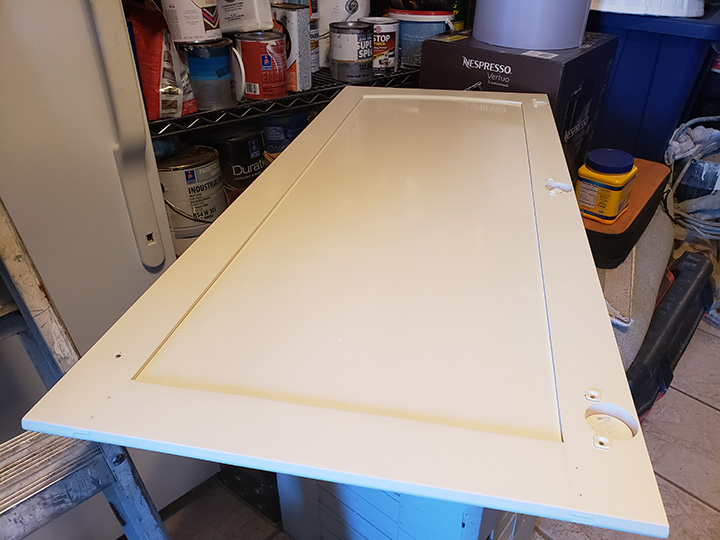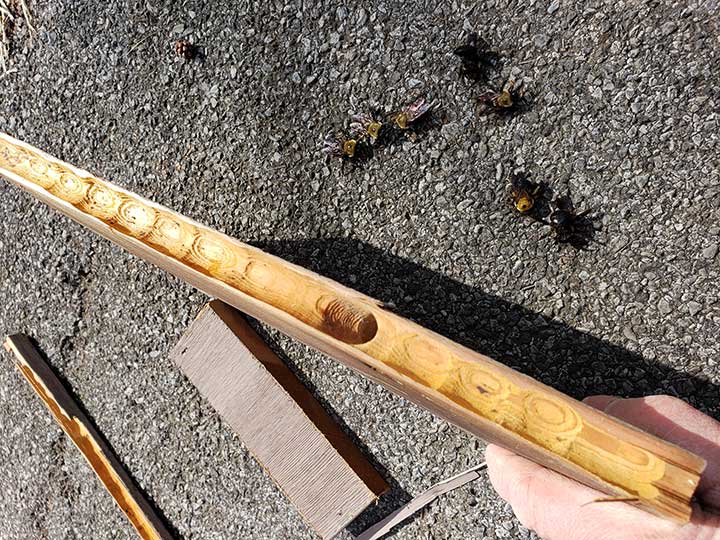 This is a one-foot section of cedar with multiple bees ready to emerge.
Repairing Carpenter Bee Damage
Carpenter bee infestation is prevalent and destructive in our mid-Atlantic region. Once the carpenter bee has burrowed into the wood and laid its eggs the new bees emerge and continue the cycle all over again.
I have seen carpenter bees burrow as deep as 15 in into your wood siding and decks while laying multiple eggs (see photos).
It's important to kill all of the eggs before they hatch. Not to mention the woodpeckers that follow the carpenter bees and do more damage to your decks and siding!
I use the proper methods to destroy the carpenter bee eggs and properly fill the holes left by the bees and how to prevent future infestations.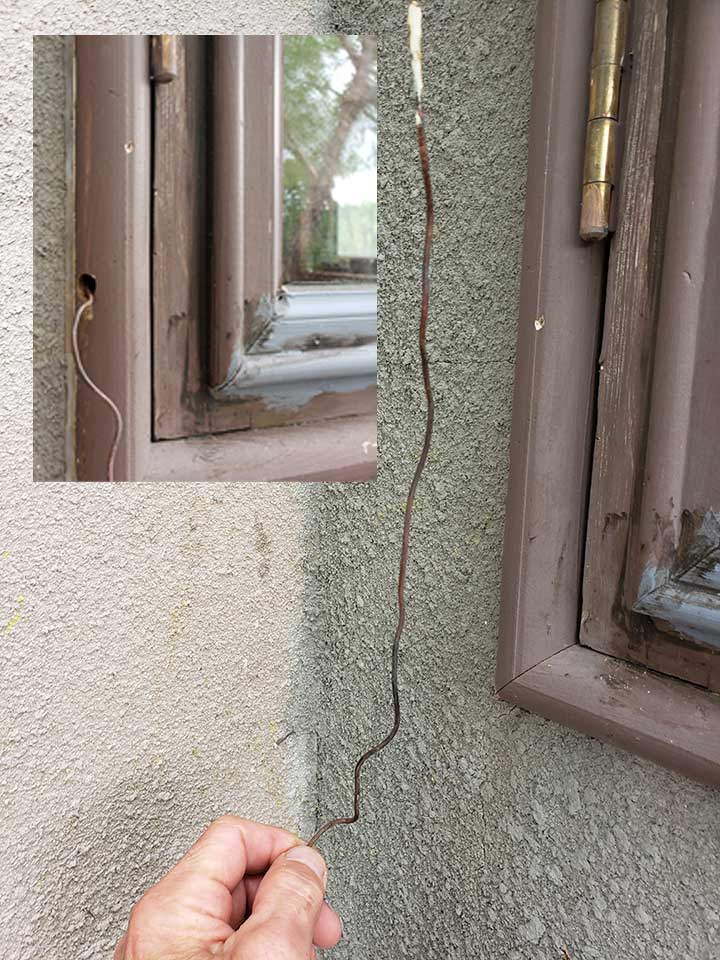 This small bee hole goes up 18 inches into the wood trim.